Interview with Janet Rossi of RmTracking.com
Get Approved for Your BHPH loan before You Walk into the Car Dealership / Apply Here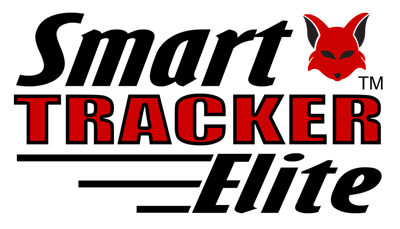 Janet, please tell me about RMT's new program for car dealers.
The Rocky Mountain Tracking (RMT) Smart Tracker Elite program is specific to the needs of auto dealerships including the Buy Here Pay Here (BHPH) groups. Due to credit scores dropping in the last few years - financing cars can be very difficult. The Smart Tracker Elite gives the BHPH group the ability to finance a car and install an inexpensive device that can quickly assist in vehicle recovery if payments are not made as set forth in a contract. Regular sales at auto dealerships across the country can now include our RMT device for sale to the consumer for anti-theft protection. There are still quite a few dealers selling an old technology anti-theft device system and our accurate satellite and cellular tower technology is less expensive, does not rely on the police to have a matching "look-up" device and will give consumers the peace of mind they seek in protecting a valuable asset.

What are the benefits of the program?
The Smart Tracker Elite program is designed with the auto dealerships needs. By tailoring our program to meet these specific needs we can reach more consumers directly through their car purchases as well as fill a need for protecting the financed assets of a BHPH lot. Keeping costs low for both types of sales is important for dealers to not only make a profitable transaction but also keep the expenses of repossessing cars minimal as well.
The program gives the dealer an added source of revenue, and it allows the dealer a flexible profit margin. Dealers will be responsible for installation of the gps devices and can easily do this during the sale of any vehicle.

How much does the program cost?

There is no entry fee and no minimums or maximums - however the Smart Tracker Elite is only sold to Auto Dealerships and BHPH Groups. RMT makes it easy to bring in our gps technology by purchasing only one or 30 units at a time - whatever works for the dealer.

Who was the brainchild behind the Smart Tracker Elite dealer program?
Brad Borst, president of RMT, recognized the need to reach out to auto dealers directly. He has personally sat down with a number of auto finance executives and general auto finance personnel to get a better understanding of issues and concerns in the auto industry. Mr. Borst is also a member of several automotive organizations, and he understands the financial risks auto dealers face everyday.

Has the market for tracking devices for new/used car dealers been steadily growing the past few years?
Yes. We have seen an estimated 50% increase in the last six months, and we think it's making a difference with auto theft statistics. Over the past 6 years, the rate of car theft in the US has steadily declined. In fact, the first 6 months of 2009 evidenced an astounding 18.7% decrease from 2008. Thieves know that more and more people are protecting vehicles with anti-theft devices. With the right system in place, they can not by-pass these devices - so car theft is simply not worth the trouble! However, the number of customers who have defaulted on their loan payment seems to be rising at a steady rate.

Will it be easy for the dealer to conceal the tracking device on the automobile?
Yes. The dealers will find it easy to install and conceal these devices.

Can a car dealer transfer your GPS tracking devices from one vehicle to another?
Yes, owner of the Smart Tracker Elite gps device has the flexibility to move the device between vehicles and between owners. Many BHPH dealers move the device to a different vehicle at the end of the finance period. The same device can be used in an unlimited number of vehicles.

What's your hottest selling product this year? Does RMT have any new exciting products for 2011?
It's a toss up between our Informer Lite and the Smart Tracker! Both gps devices provide perfect solutions to the most common uses of gps tracking devices. See our website for specifics on these two great products - www.RMTracking.com

I know 2010 isn't over but many businesses in this economy have been struggling, has RMT been doing well during this recession? Has your company been expanding its product line?
As the economy struggles, consumers are taking even more precautions in protecting their existing assets against theft. Replacement costs are very expensive - Our customers are telling us what they would like to have in future devices. We are listening and developing new solutions all the time. Thorough testing can be a lengthy process; we always have something new in development. We just released some new features to our online software, and we are expecting to release new hardware soon.
If a new or used car dealer is thinking about purchasing your new dealer product and you had one sales pitch line to use, what would you tell that new/used car dealer?
The Smart Tracker Elite from RMT is THE BEST gps tracking device for the specific needs of auto dealerships due to its affordability, easy mapping and retrieval process and easy installation. It's the one tool every dealership needs for a quick recovery, and it will not only save money, it's a solution for every auto dealer to make money. Partner with Rocky Mountain Tracking and let us help you protect your assets. We have the experience and technical know-how and we will exceed your expectations. Go with the best - Rocky Mountain Tracking!
-------------------------------------------------------------------
You might want to mention we have a GIVEAWAY on Facebook going on right now! You could direct people there by giving them the following link:
Just "like" us on Facebook and make a comment on one of our postings! Our GPS Tracking Key is so small and versatile - don't forget to enter yourself!

Regards,
Janet Rossi
Marketing
Rocky Mountain Tracking
(970) 207-1023
www.RMTracking.com
www.twitter.com/RMT_GPS
www.Facebook.com/RMTracking


-Shane from Buy Here Pay Here Car Lots